The story of a girl who loved roadtrips, roping cattle, and
wearin' bikinis.
Pictures by: Mark the Cobrasnake
Picture edit and styling by: Kimberley Gordon
Makeup By: Carlene K
Hair by: Anna Lee-Fiorino
Story by: Kimberley Gordon
Concept by: Emily Faulstich and Kimberley Gordon
Shoot managers: Jimmy Sommers, Meredith Leyerzaph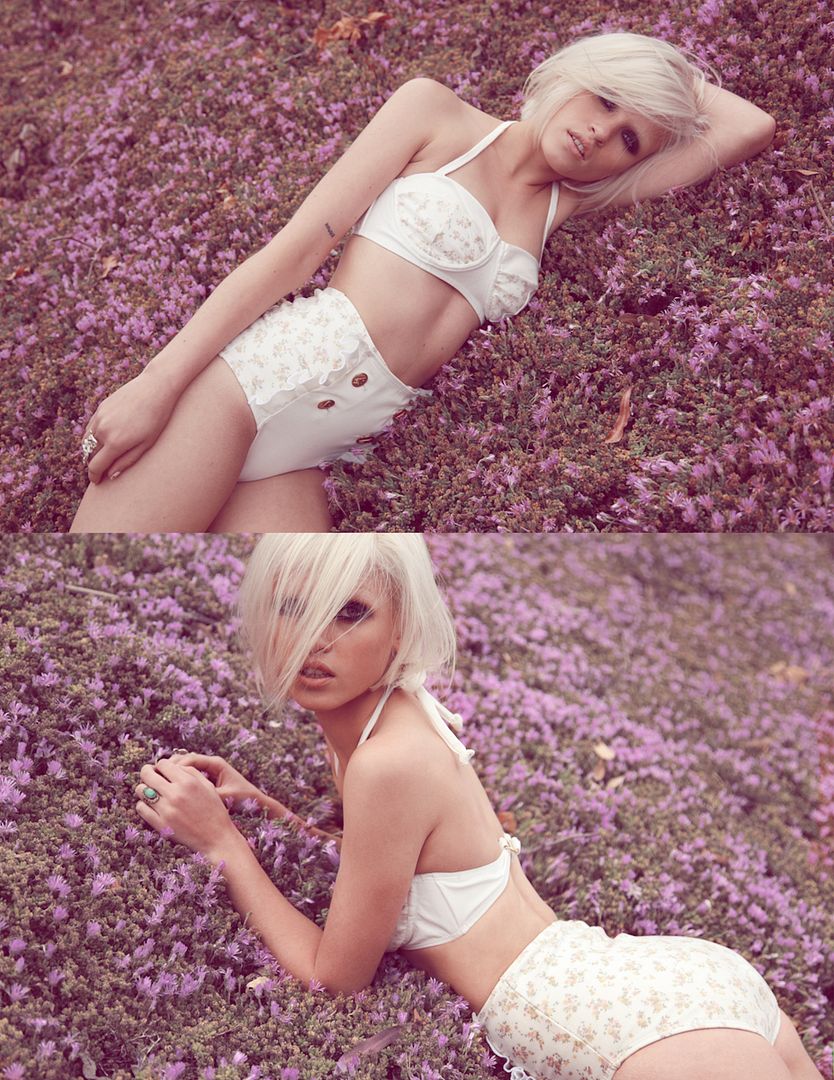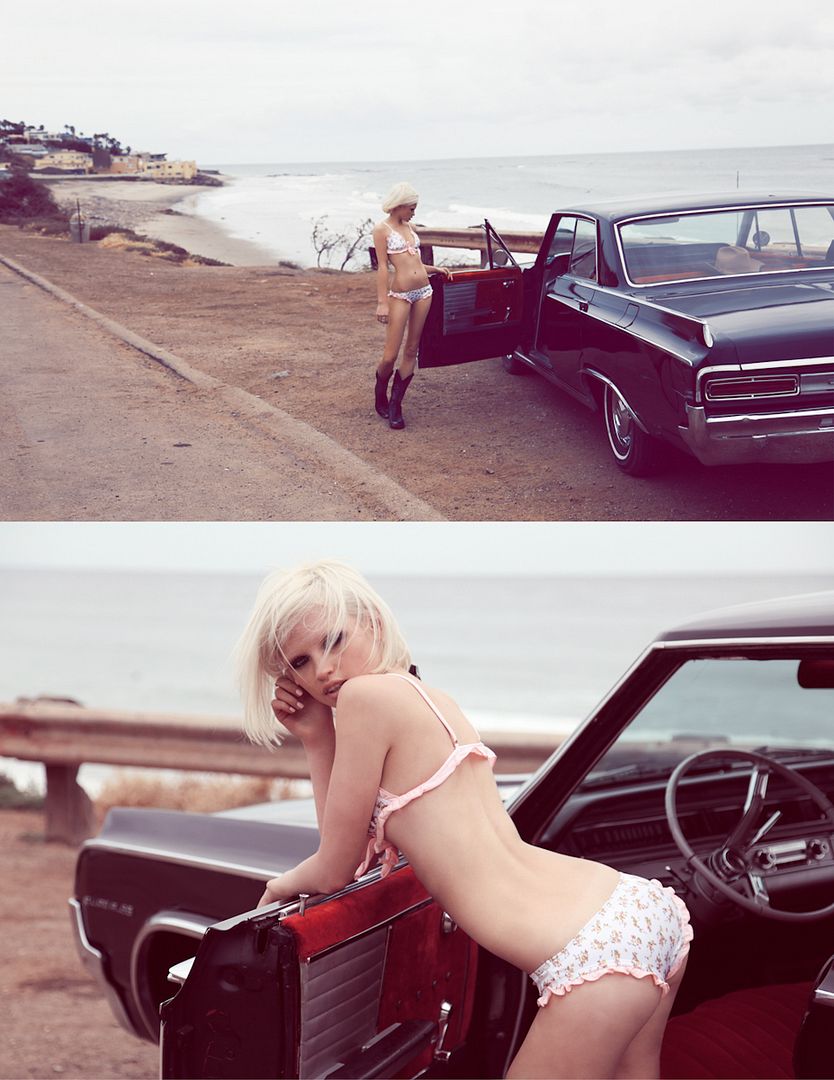 Wildfox's premiere Swim 2012 collection draws inspiration from bombshells of the past including the unforgettable Brigitte Bardot, Marylin Monroe and Raquel Welch. The range is colored with lovely seventies light pastels, white and blue denim, dainty floral prints, Wildfox-classic neon pinks and bright red. The designers channel dreamy, romantic stories of the west, female villains like Bonnie of Bonnie and Clyde, and sixties beach movies like Gidget and Elvis Presley's Beach Party.

Any girl in a Wildfox suit is a heroine in her own story, stealing hearts on the beach left and right. Retro silhouettes with an updated modern fit reinvent the one piece, high waist bikini and classic string bikini with whimsical prints and ultra-feminine ruffled elements. The debut Wildfox Swim collection is a nod to the fun and power of being a girl – especially with a tan.